MOTHER NATURE FESTIVAL LIVE INCORPORATED
Headquarters: Oswego, New York
To educate and inform everyone how to stop global warming; To inspire everyone to stop global warming.


Mission: Stop Global Warming
and other societal, charitable, and philanthropic activities.
News Flash
July 3, 2023-hottest day ever recorded on Earth, with average global temperature exceeding 17°C (62.6°F)

To stop global warming, we need to heal the soil. Regenerative farming can do that by using natural methods that lower emissions and increase carbon sequestration. Join with us to push for more regenerative farming. By restoring the soil and capturing carbon, regenerative farming can be a powerful ally in the fight against global warming. Regenerative farming not only nourishes the soil, but also cools the planet by reducing emissions and storing carbon. Click the link and read the short explanation to see why it is important. MotheRegenerative farming not only nourishes the soil, but also cools the planet by reducing emissions and storing carbon.r Nature Festival Live Inc. pushes for more regenerative farming.


Please Note: Recent Flooding in California breaks historical records.

Parts of Greenland: Hotter now than History Records
Click the arrow below to watch the original Mother Nature docu/music video by singer/songwriter and Founder, Gary Revel. This is the founding stone for our mission to stop global warming. It was written in 1972, recorded in the mid 1970s in Nashville, Tennessee, at the fabled Acuff-Rose studios and released as a single record in 1977 on the Frame House records label.



Kevin Silvers singing Mother Nature SOS
Songwriters, Gary Revel, Cecil Ray Fillingame Jr., and Kevin Silvers.
Availabe from iTunes, Spotify, Youtube and other music selling platforms.



Buy it now at Apple/iTunes Music-Click Here.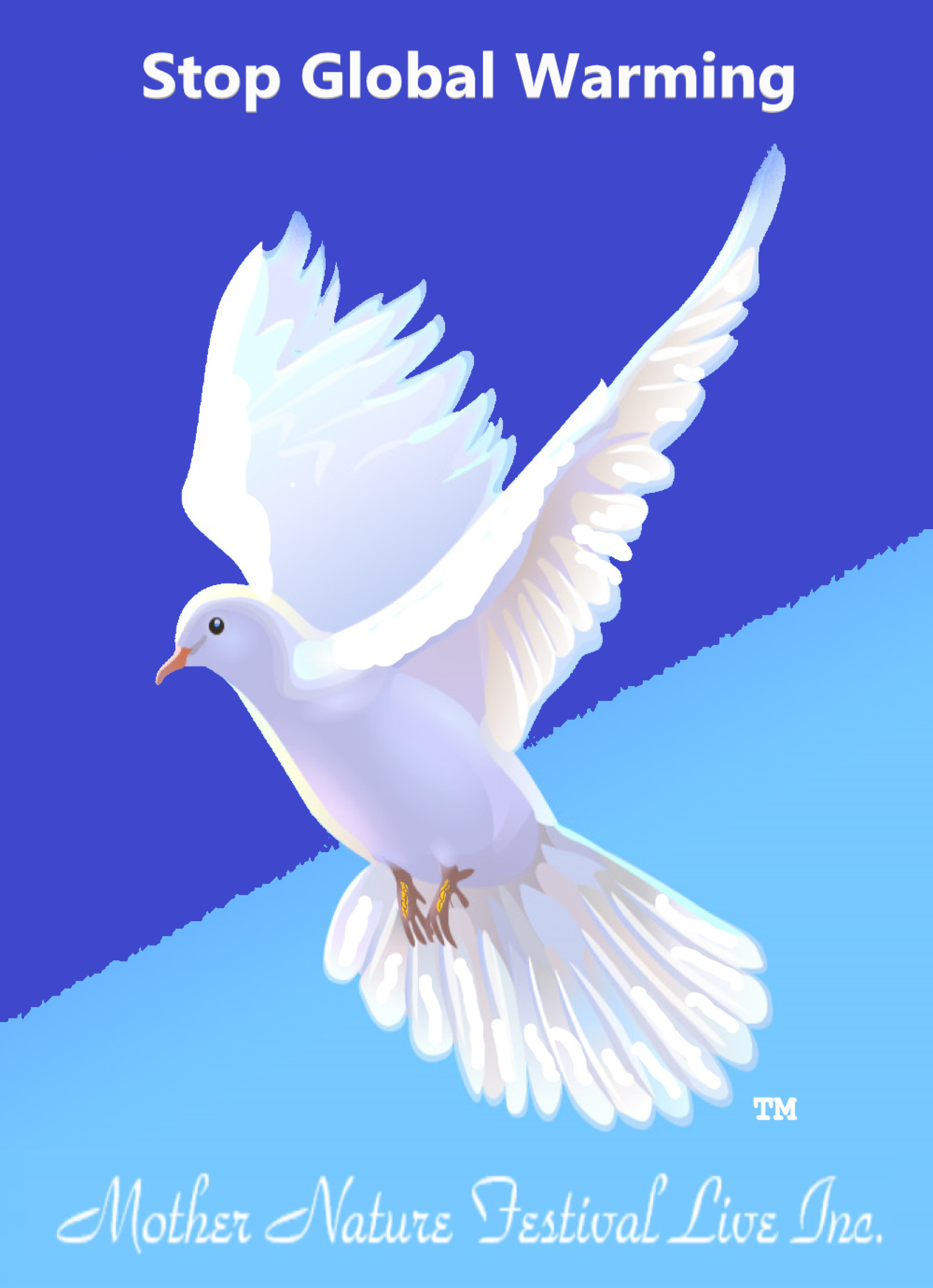 Click the Give button above to donate or use the QR Code below.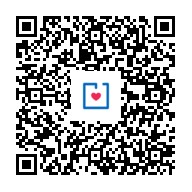 For more information on our activities, board members and other details check out our Facebook Page.
Find us on Instagram and Twitter-X

News Flash

American Climate Corps
The Biden/Harris Administration has announced the new initiative American Climate Corps. It will put a new generation of Americans to work conserving our lands and waters, bolstering community resilience, advancing environmental justice, deploying clean energy, implementing energy efficient technologies, and tackling climate change. American Climate Corps members will gain the skills necessary to access good-paying jobs that are aligned with high-quality employment opportunities after they complete their paid training or service program. To get involved Click Here.
Dr. Lee Newman Teams up with Mother Nature Festival Live Inc.
Dr. Newman, the Associate Professor and Chair of Chemistry at ESF, teams up with Mother Nature Festival Live Inc. Dr. Newman will assist in the mission to "Stop Global Warming". For more information on Dr. Newman go HERE.
The Halloween Season launch of Hillary and the Witch begins October 1st. As with all books in the Adventures of Hillary the Little Ladybug series all Jongleur Books profits come to Mother Nature Festival Live Inc. The book is for sale at Amazon Books. Click Here to BUY.
Sustainability is a key component of stopping Global Warming. One of the concerns we have is the runoff of nitrates, phosphorus, potassium, sediments, pathogens and pesticides that enter into water systems. To learn more about the differences between the three kinds of agricultural products used for fertilization, Click Here.
To find an electrical charging station for your hybrid or electric car go to https://plugshare.com or Click Here.

Campaigns
A. Yearly Budget
B. Festival Planning
C. Buying and Installing Mother Nature Electric Charging Stations
D. Reduce Your Footprint Program
E. The Cleanup Crew (beach, river, lake, etc. cleanup program)
F. Community Garden Programs
G. Carbon Farming - see below

The benefit concert held on April 30, 2022 at Curtis Manor Click Here in Oswego, New York went well. The Great American Robber Barons and Frostbit Blue rocked the house. The Great American Robber Barons are led by Diana Mangano (former lead singer with Jefferson Starship) and Keith Dion (former member of The Noel Redding Band of The Jimi Hendrix Experience). Sponsors included GS Steamers, Warner Physical Therapy, Eagle Beverage, Upstate Hearing Solutions, The New York State Council of Arts, Beaudry Charitable Trust, RD Events & Design, Ken's Auto Body, Oswego County Federal Credit Union, Pathfinder Bank, Enright Roofing, The Palladium Times. Eventbrite took care of ticket sales, online.
For upcoming festivals, experts and activists involved with climate change are invited to speak and teach. Political leaders, including President Joe Biden and major stars, including Jane Fonda, Jon Bon Jovi, and Al Gore, have been invited to speak and/or perform. If you are a scientist, speaker, celebrity, activist, musician or concerned citizen, please contact us so we can make arrangements for your appearance.
For information on Carbon Farming use these links to find the program that suits you best.
1. Skynano Contact
2. Indigo
3. Comet Farm Greenhouse Gas Accounting System
4. Carbon Farming Plans
or contact Richard Faith, Executive Director. Phone: 315 529-8183 - Email: papafaith2001@yahoo.com ...Carbon Farming can bring a payment to farmers for their work on helping to stop global warming. There are other companies besides Skynano that can help farmers with carbon farming as well. You could google "carbon farming" to find more.
Bee Scared, a children's story written by Richard Faith about disappearing bees and closed hives will be gifted to those who donate $50.00 or more and/or those who provide services valued at that amount or greater and request the book at that time. Along with the book will be a note from the author recognizing the gift and the goodwill of the giver.
Bee Scared, gently teaches children and reminds adults of the problem of our vanishing bees in this Global Warming and Climate Change environment. Richard is actively participating in radio, television and media interviews, and is available. Contact us if you are interested in reviewing the book or having Richard as a guest on your program.
Bee Scared, is available for sale and can be purchased by clicking here.

Also:
Versa Libra One
Photography and Poetry of Matt Holden
Anyone giving at least $50.00 and requesting this book will receive an autographed copy from Matt.
Matt is giving all his proceeds from this book to forest management.
Click Here to Buy-Paperback or Ebook

Global Warming A to Z is a picture book by William Dandurand. It is another book offered by the author and Jongleur Books in fulfilling our mission of stopping Global Warming. William has agreed to send a personal note and a free copy to anyone donating $20.00 or more. Buy Now-Click Here. The Adventures of Hillary the Little Ladybug: the Series is by William Dandurand, Mary Cohen, Elisabeth Revel and Gary Revel. The mixed media editions are illustrated and photographed by William Dandurand, original art-Hillary the Little Ladybug by Gary Revel Jr. Jongleur Books, is giving all profit, from the sales of the all the books in the Hillary series, to Mother Nature Festival Live Inc. The newest is "Hillary Flies to the Moon" To buy the book from Amazon, click here.
We have numerous projects on the table, see below. If you see any you'd like to help with let us know.
We are putting together a community engagement committee to plan events for fundraising and awareness of global warming. The education and community engagement specialist/manager/director would manage the development of the community programs and execute plans for fundraising projects. He/She would lead the committee in planning, researching, recordings and implementing projects benefiting all our causes. He/She would establish methods to attract volunteers, as well as engage perspective donors and corporate partnerships. All of this an effort to meet the challenges of global warming head on and share with others the knowledge and work needing to be done.

Here are 10 things you can do or help us do.

1. 5x5 – Give me Five!
Plant 5' by 5' sq feet areas of wild flowers or trees in cities, schools, walking trails, promenades, and other areas.
2. Support Electric Vehicle use by adding charging stations along highways and streets throughout the USA.
3. Support electric vehicle charging stations for cars / scooters / bikes sidewalks in cities that have promenade sidewalks, shopping areas, malls, hospitals-clinics-wellness centers, sports and entertainment venues, parks, rest areas, parking lots, and more.
4. Clean up Crew –Volunteers to take to our streets, lakes, parks, and beaches to raise keep them clean. We could challenge groups world wide to see which team could collect the most trash or clean the largest area. Sign up people, families, groups, businesses to "Adopt a Spot" for helping Mother Nature keep America beautiful.
5. Global Garden Party – Annual Fundraising Event (Music Festivals).
6. Build a living garden wellness center.
7. Encourage everyone to provide and/or connect with alternative energy sources, improve existing community parks and gardens, and create environmentally purposed jobs in every city across the nation.
8. Build new or improve walking trails, natural water ways, recycling centers/resources.
9. Incorporate Wind, Solar, Water power into existing parks, schools and government buildings.
10. Repurpose vacant land for carbon farming.


New: Brooklyn based Revel, builder/operator of the largest fast charging station in the US, accepts 50 million in debt from BlackRock Alternatives to finance the building of new fast charging stations. Link: https://electrek.co/2022/11/15/revel-ev-fast-charging-superhubs-us/.

The primary focus is to educate, inform and inspire everyone to join us in this vital cause. To read the Mission Statement click the link below.
Mission Statement
Oswego, New York Chapter, Mission Statement
Research Notes


Letter from Founder, Click Here.

48 Ways To Help Stop Global Warming-PDF

A Gary Revel Quote, "A little kindness goes a long way and always comes back to you."

We at Mother Nature Festival Live Incorporated are primarily formed and are operating to stop Global Warming. In so doing we have major plans for sustainability projects including Carbon Farming, grasses, trees, and more along with desalination plants to furnish water to areas that are mostly desert or dry, as well as wind and solar energy projects, nuclear power alternative power solutions, hydrogen power inovations, ocean cleanup operations, composting operations, river/lake/stream/beach cleanup operations, well drilling in places that have no or limited safe drinking water, and other related work.

MOTHER NATURE FESTIVAL and MOTHER NATURE FESTIVAL LIVE are trademarks of the 501(c)(3) Nonprofit Corporation, Mother Nature Festival Live Incorporated.

Founder/Board Members/Officers have over 200 years of experience in working to stop global warming.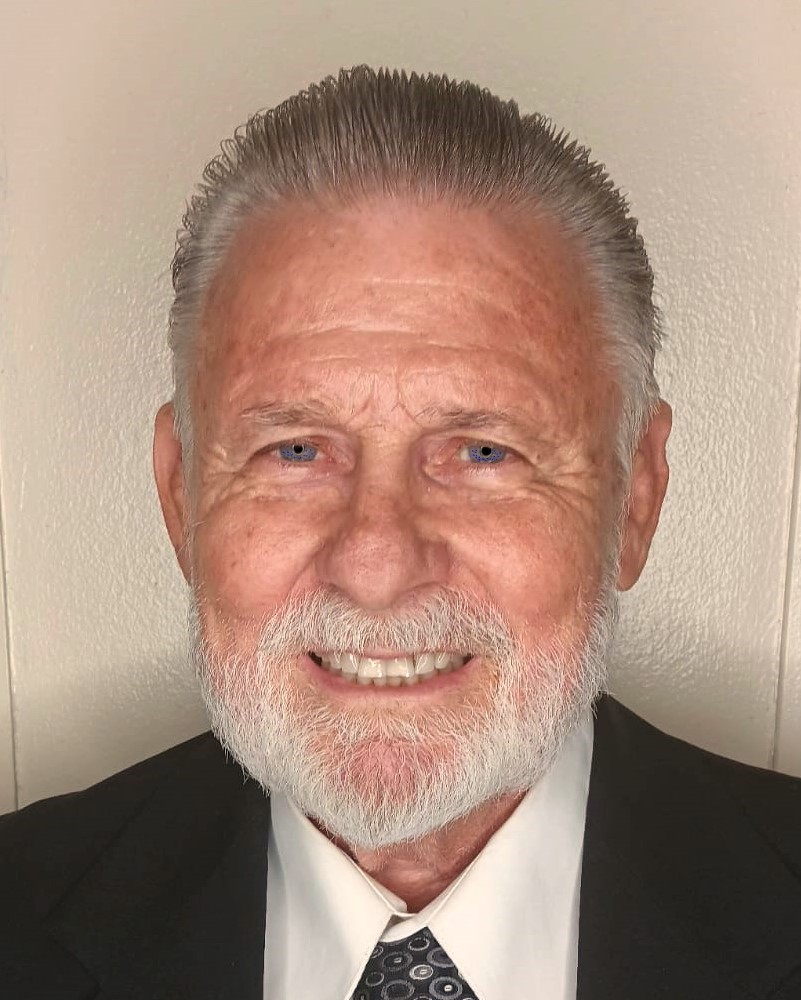 Founder: Gary Revel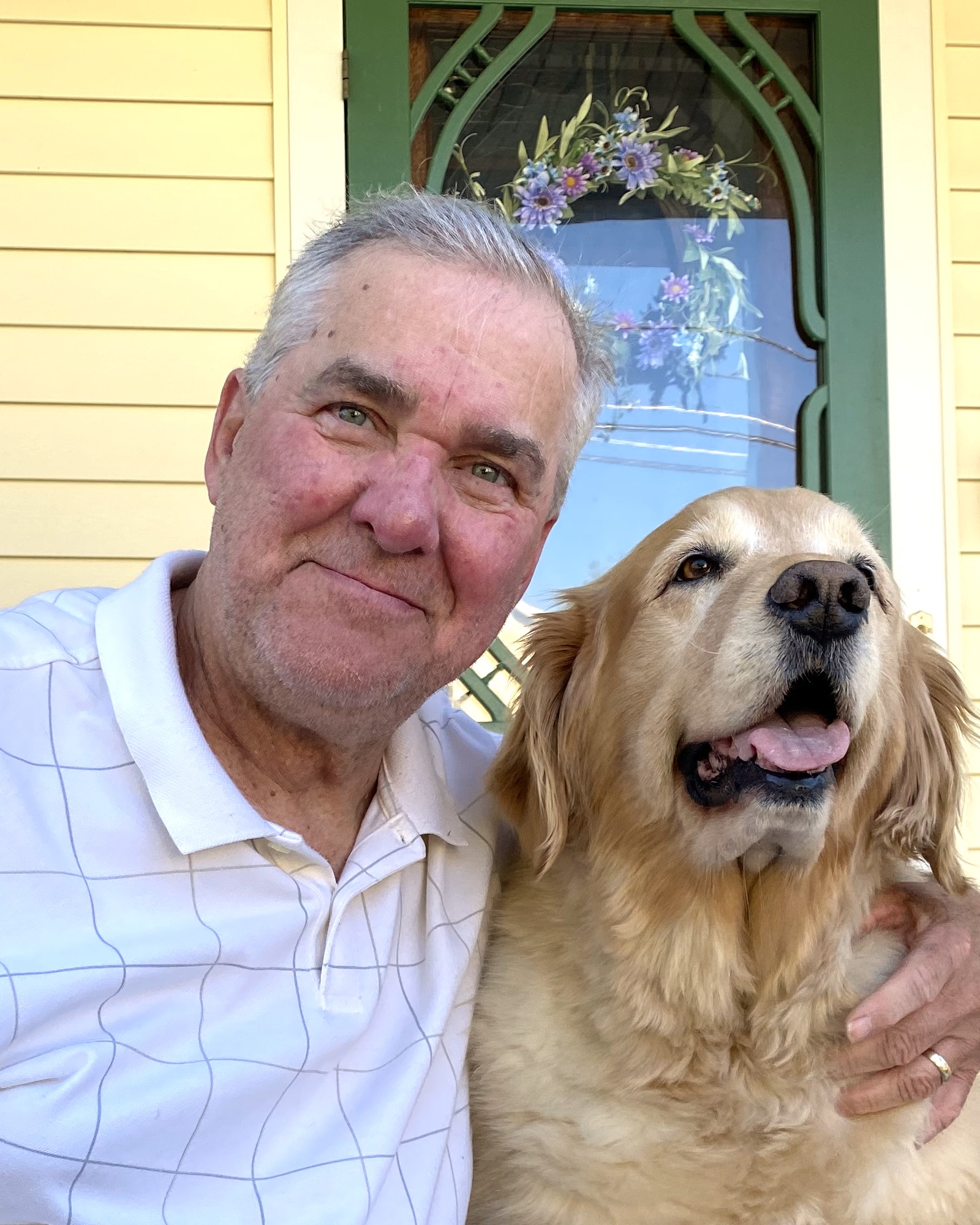 Executive Director: Richard Faith

Secretary: David Dunn
Acting Treasurer: Elisabeth Revel

Board Members:
George Broadwell
Charles Burger
David Dunn
Richard Faith
Donna Francart
Jeff Olm
Gary Revel
Leslie Riggs
Leslie is a founder of The American Green Cross
Kevin Sturges
Kevin, aka Kevin Silvers, is the recording artist and co-composer/co-lyricist of the new Mother Nature SOS music recording. It is available worldwide from Apple Music, iTunes, Spotify, Amazon Music, etc. You can listen to it now HERE or copy and paste this link - https://youtu.be/jzRPB5aPJBY - in your browser.
Founding Donors:
Gary Revel
Eagle Beverage
Steamers Bar and Grill
Costco
Upstate Hearing
Brian Warner - Warner Physical Therapy
Richard Faith
Trisha Faith
Grant Writer: Mike Erwin
Special thanks to the New York State Council of the Arts

Independent Fund Raiser: Patricia McCune
Former Co-founder and President of the American Green Cross-1987

Of Counsel: Alan Kennedy

Contact: Richard Faith
Phone: 315 529-8183
Email: papafaith2001@yahoo.com

20 Years of Ocean Data Available-News

Special note: The Mother Nature Festival Live scheduled launch was delayed due to the Coronavirus.


Why are we also at work addressing societal concerns? Social ills are actually societal problems that affect the social structure of society. These problems destroy the social networking or ordering of people in society.

They can be crimes and various forms of social deviance such as drug abuse, juvenile delinquency, prostitution, corruption, human trafficking,...etc. We believe that as we work to stop Global Warming we would be handicapped in that work if we did not recognize the societal needs of our planet. That is why we have the Human Rights Department of Mother Nature Festival Live Inc. Within that department we have the Border Action Division which is laser focused on the societal ills of planet Earth. If you would like to get involved, helping us with this department and/or division please use the contact form above. You can be specific as your communication will be held in confidence. If you would like to participate in or learn more about the Human Rights Department, contact Founder: Gary Revel.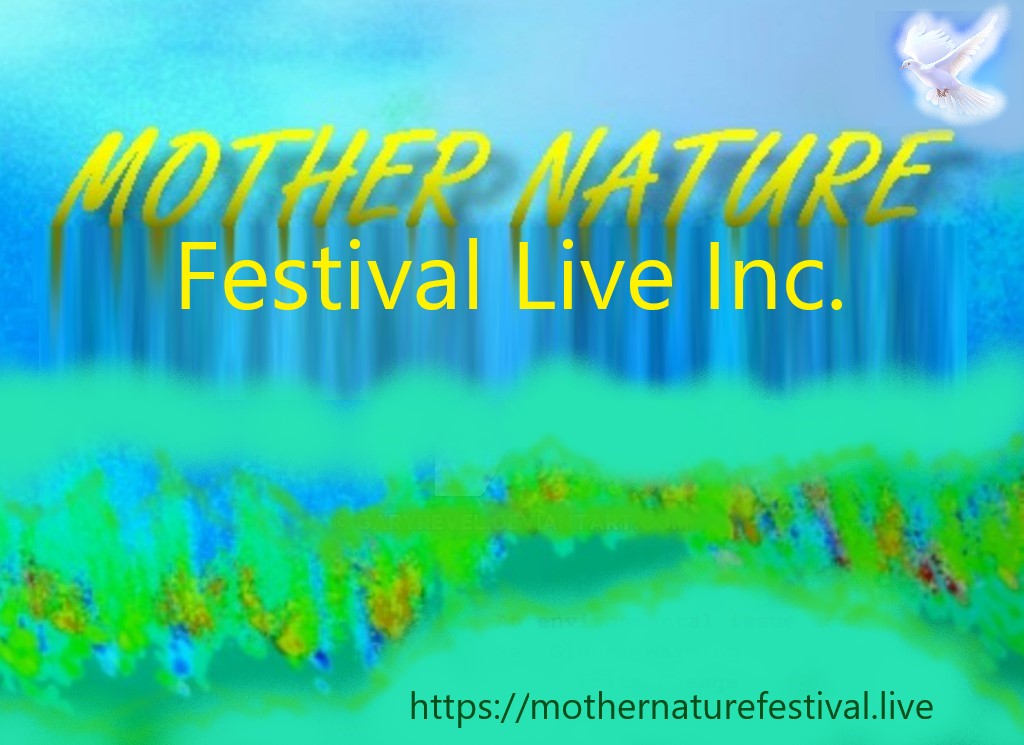 All donations, gifts and services given are Tax Deductible.

To learn more about the categories for donations, members and sponsors click for the pdf.

Copyright 2019 - 2023 by Mother Nature Festival Live Inc.
Mother Nature Festival Live is a trademark of Mother Nature Festival Live Inc.,
a 501 (C) 3 nonprofit corporation
All Rights Reserved

Webmaster, Jacob Persico
Delta Fox Design